I am a theorist and historian of music and culture with particular interests in affect theory, the history of music theory, Enlightenment aesthetics, and eighteenth-century music.  Currently I am Associate Professor and the Director of Graduate Studies in the music department at Wesleyan.   My journal articles have appeared in Critical Inquiry, Representations, Music Theory Spectrum, Eighteenth-Century Music, and the Journal of Music Theory. My first book, Beating Time and Measuring Music in the Early Modern Era (Oxford), won the 2016 Emerging Scholar Award from the Society for Music Theory.  Last year I was a Visiting Assistant Professor in the music department at Harvard, and this Spring semester I'm also Visiting Associate Professor in the music department at Yale.  I am a former junior fellow of the University of Michigan Society of Fellows, and I earned my PhD in music from the University of Pennsylvania.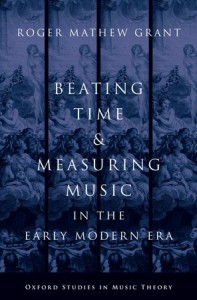 I recently published Peculiar Attunements: How Affect Theory Turned Musical (Fordham, 2020).  In this book I place the recent turn to affect into conversation with a parallel movement that took place in the music theory of the eighteenth century. Because theorists in that period struggled to explain how music functioned as a sign, they began to propose an alternative, materialist theory of vibrational attunement in order to account for music's affective power. Inflecting our current intellectual moment through eighteenth-century music theory and aesthetics, the book reveals formal aspects of historical and contemporary theories of affect. It sets forth a way of thinking through affect dialectically, drawing attention to patterns and problems in affect theory that we have been given to repeating. Finally, it argues for renewed attention to the objects that generate affects in subjects. During the 2016–2017 academic year I was extremely fortunate to hold an External Faculty Fellowship at the Stanford Humanities Center, where I completed the bulk of the writing for this project.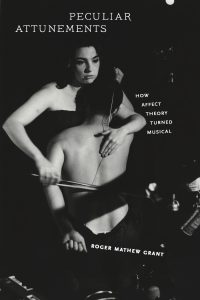 My current research concerns the teaching of music theory in eighteenth-century Jesuit missions among the Chiquitano indigenous people.  Located in what was then the Spanish Viceroyalty of Peru––now eastern Bolivia––rural Jesuit missions fostered vibrant communities of choral and orchestral performance.  Unlike the cathedrals of South American colonial cities such as Lima and La Paz, Jesuit missions were vital outposts of the European seconda practica.  Music composed and performed in these remote communities did not bear the distinctive mark of Spanish influence.  Instead, the "mission style"—preserved in the manuscript archives of the Rio de la Plata missions—represents a mixture of Italian, German, and French musical influences.  What's more, there is ample evidence of robust collaboration between the Jesuit colonizers and the Chiquitano, with operas and liturgical compositions attributed exclusively to indigenous composers.
In addition to my academic work, I have also collaborated on the creation of new and newly-imagined operas.  Most recently I collaborated on an installation of The Magic Flute with Jonathan Berger, Susanne Sachsse, Vaginal Davis, and Jamie Stewart at NYU's 80WSE gallery.  Holland Cotter of The New York Times listed the piece among the "Best in Art of 2015."
In 2014 I assisted in Bruce LaBruce's film of Pierrot Lunaire, which won a Teddy Award at the Berlinale film festival.